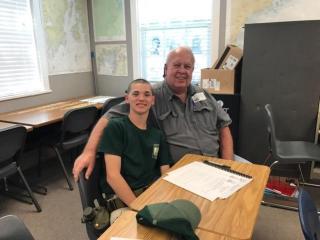 Mentors
Upon completion of the 5 month Residential Phase, graduates return to their home communities and enter the 12 month Post Residential Phase. During this year, YCP case managers and specially trained community mentors assist cadets to put their goals in action.

A mentor is someone who is a friend, role model and caring support person. A mentor should be able to invest in the life of a YCP cadet, and provide personal, educational and career guidance after graduation. Some examples include: family friends, neighbors, coaches, teachers, local church members, community leaders, law enforcement or military personnel.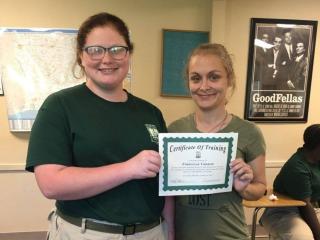 Who can be a mentor?
May not be a parent, step-parent or guardian
Must be same sex as cadet being mentored
Must be at least 25 years of age
Should live in same hometown (or nearby) as cadet being mentored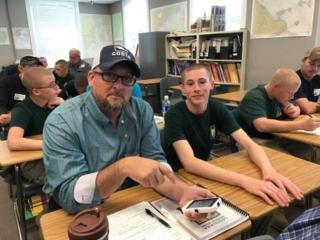 What does a mentor do?
A mentor should be committed to support the cadet during the 5 month Residential Phase of the program by writing encouraging letters and attending Family Day.

Additionally, mentors are required to attend one training session and must be able to pass a criminal background check.

After graduation, mentors are responsible for meeting with their cadet at least once per month and should be able to communicate frequently with YCP case managers regarding the success and progress of the cadet.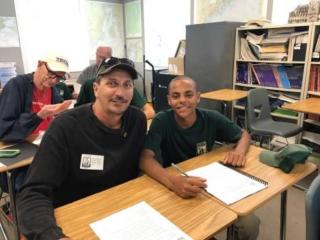 How can I become a mentor?